English page

Welcome to the DAIGENMISO page.
Daigenmiso is Osaka's oldest miso shop that was founded in the Edo era of 1823.
The miso?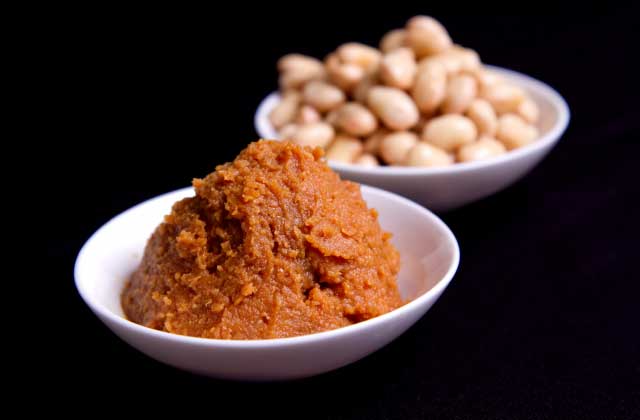 Miso is a traditional Japanese fermented condiment from crushed and steamed soybean, yeast and salt.
In Japan it is used in many cuisines typically miso soup and contains a variety of healthy ingredients that are nutrient rich and is attracting attention as a food since it has the ability to adjust the physical condition.
Raw materials of rice Koji Mugikoji, rice miso, barley miso bean miso by Mamekoji, from colors such as red miso, white miso, it will be separated from the taste, such as in Amamiso-Karamiso.
Miso does not require refrigeration
Miso is a popular Japanese souvenir
Di way home is no problem of an airplane
Health effects of miso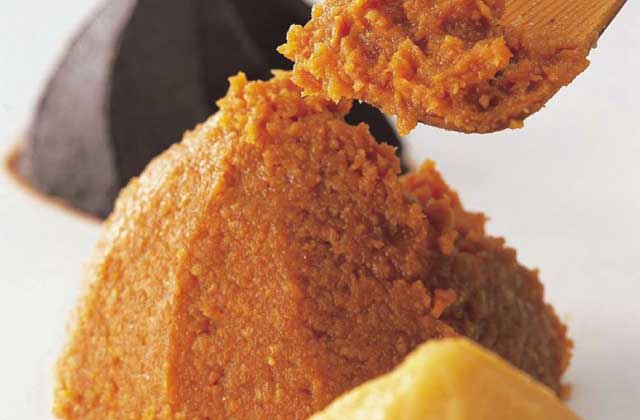 contains essential amino acids for making proteins
encourages the secretion of digestive juices in the stomach
restores the beneficial bacteria in the gut
aids in the digestion of other foods in the intestine
source of high-quality vitamin B group of plant-derived (especially vitamin B12)
strengthens the quality of blood and lymph
reduces breast cancer, prostate cancer, lung cancer and the risk of colon cancer
Dipicolinate in the miso be safety body from radioactive material, there is a function for discharging the alkaloid coupled with heavy metals from the body
Strengthens the immune system and helps lower bad cholesterol
Contains antioxidants to protect from free radicals
Suggested Uses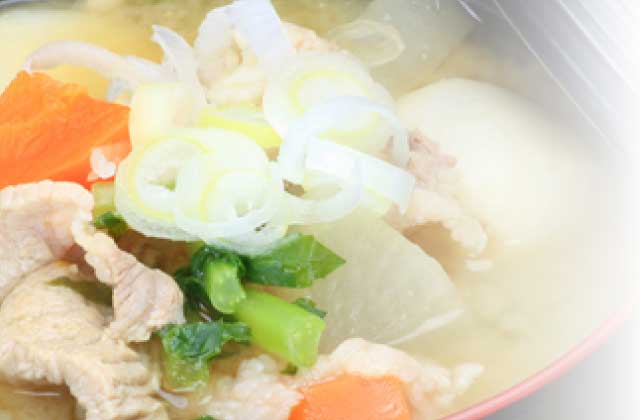 thin miso can be a substitute for milk and butter
use in soups to make a cream colour
puree with tofu, sour cream and lemon juice for dipping sauce
use vinegar and olive oil combined with herbs and miso to individual taste for salad dressing
miso marinade to soften animal protein and vegetable fiber
The dark color rice miso and barley miso of the source of braised root vegetables and pumpkin diluted with water
dark colour miso is high-quality protein when used beans stews
mix yellow miso in cheese and tofu also when makingpizza
combine white miso with peanut butter and apple juice to make a paste
combine tofu, garlic, white miso, sesame paste, lemon juice, with seaweed flakes for another paste alternative?
use in spring roll and/or sushi and in dipping sauces for raw vegetables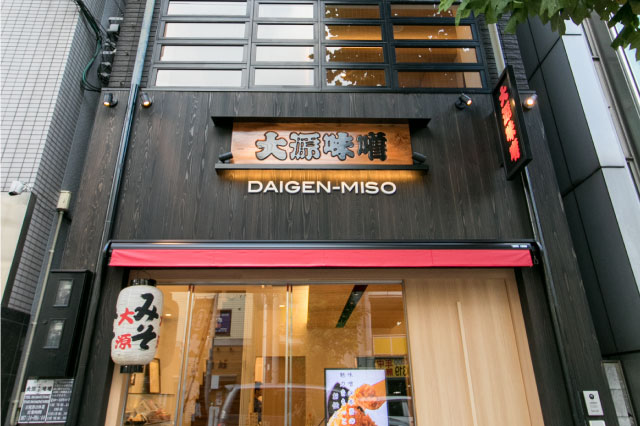 DAIGENMISO head office
inquiry

TEL 06-6641-5463 / FAX 06-6634-1002

business hours
Regular 9:00-18:00
holiday
Closed Sunday, public holidays and the New Year holidays
Street address

2-5-6  Nipponbashi, Chuo-ku, Osaka city,Osaka 542-0073

Please use the coin parking near you who you come in the parking lot.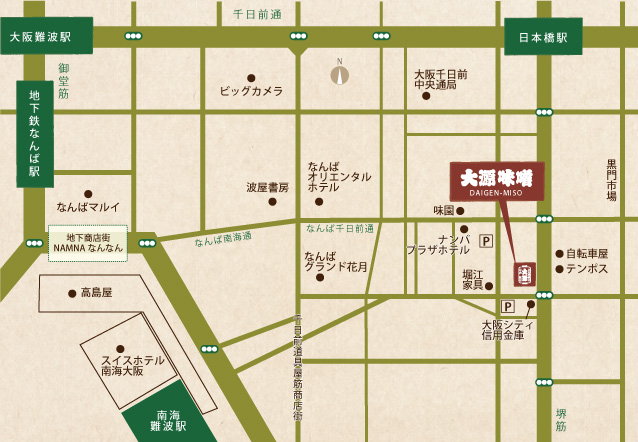 Public Transport
Osaka municipal subway "Namba" station
Nankai "Namba" station
Hanshin, Kintetsu "Namba Osaka" station getting off,
leave the second subway exit "Namba NANNAN" E3 exit, then walk east for 7 minutes.
Osaka Municipal Subway "Nihonbashi" station or use Kintetsu train to "Nipponbashi" station and get off and take exit 5, then walk south for 3 minutes.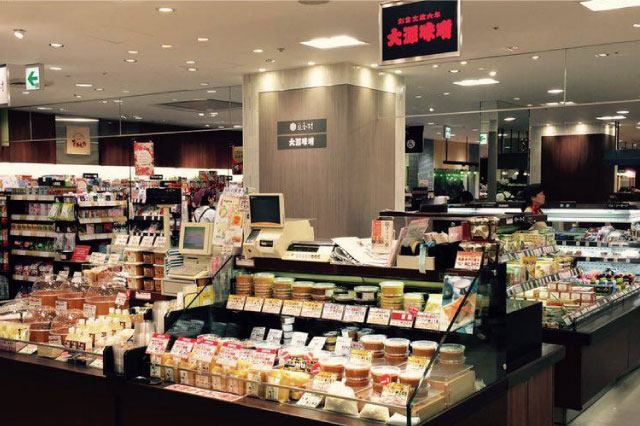 Daimaru Shinsaibashi retail store
| | |
| --- | --- |
| inquiry |  (extension 4248) |
| business hours | 10:00-20:00 |
| Street address | Yubinbango 542-8501 Chuo-‬ku, Osaka Shinsaibashisuji 1-7-1 main building basement first floor |
| HP | Daimaru Shinsaibashi |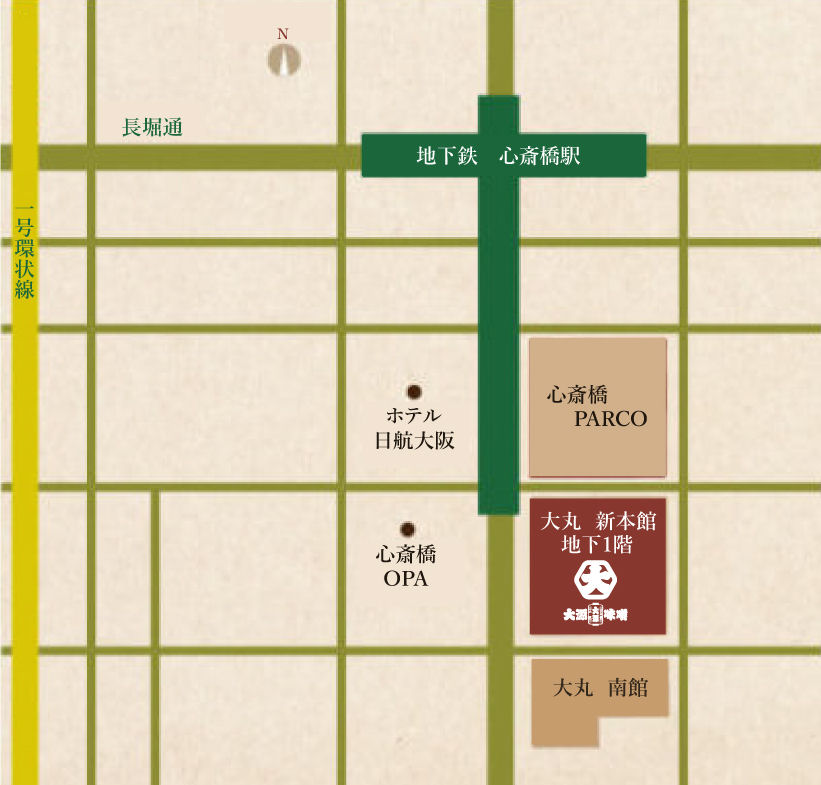 Surroundings map
"Shinsaibashi" station North-South ticket gate, underpass directly from South-South ticket gate.